Students in Year 7 to Year 12 are able to bring a laptop of their choice. This program provides for the selection and purchase of a device that best meets both the functional and financial priorities of each family. Whilst not compulsory it is desirable that students have access to a device when required.
The school does require that devices use either a Windows10 or MacOS operating system.
Students in Foundation to Year 6 will continue to be required to bring their own iPad, with students in Year 7 to Year 12 also welcome to bring an iPad in conjunction with their laptop.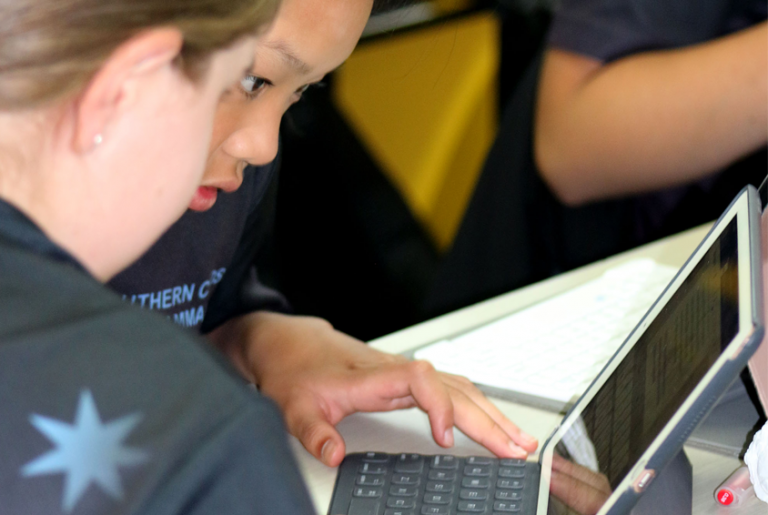 2020 BYOD Requirements
Southern Cross Grammar will be continuing our Bring Your Own Device (BYOD) Program in 2020. Students within Foundation to Year 6 are required to bring an iPad, while students in Year 7 to Year 12 will bring their own laptop. Click the link below to learn more about the hardware specifications for the BYOD Program.