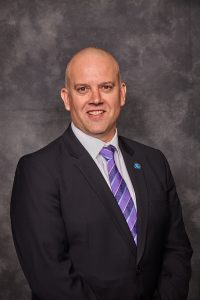 Troy Heenan
Chair of the Board, Chair of the Finance and Governance Committee
A parent of two children at Southern Cross Grammar and a member of the school community since 2012, Troy joined the School Board in 2013 and has served as Chair since the 2016 AGM.
Troy has over twenty years of industry experience in management and commercial accounting, experience gained in large FMCG manufacturing companies within Australia. He possesses wide-ranging business experience, and is a logical, practical problem-solver, with a continuous improvement mindset. Troy holds a Commerce Degree and is CPA qualified.
Troy is passionate about the community and creating opportunities for children, having previously coordinated the Caroline Springs Auskick Centre, catering for over 350 children each Saturday in winter for four years, coaching junior football at Burnside Heights Football Club, and being an active member of the Hillside Tennis Club.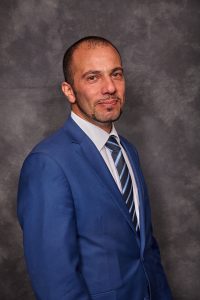 Andrew Borg
Deputy Chair of the Board, Chair of the Infrastructure Committee
Andrew joined the Southern Cross Grammar Board in April 2016. He has been involved in the commercial construction industry since graduating from RMIT University in 2002 with a Degree in Architecture.  During this time, Andrew has been involved in a variety of iconic building projects—he has experience in the delivery of commercial office towers, commercial fit-outs for leading Australian organisations, educational facilities and residential apartment towers.
He has a broad range of experience in architectural design and planning, subcontracting experience as an importer of furniture and joinery, as a Project Manager from a Head Contracting perspective, and as a client consultant and Superintendent.
Andrew has the experience and ability to liaise and consult with building consultants, contractors and authorities, but more importantly, the experience and drive as a dedicated Project Manager ensuring projects remain on budget and on program.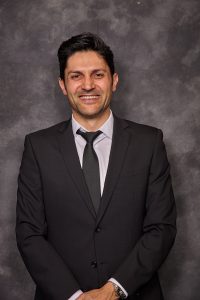 Frank Filippone
Deputy Chair of the Board, Chair of the Marketing Committee
Frank joined the School Board in 2016 as an appointed Board Member. He has over twenty years of experience in sales and marketing, experience gained from working with global brands in the FMCG industry.
He is currently the Asia-Pacific Sales Director for a global beverage business, and was previously a National Business Manager at Coca-Cola Amatil, specialising in the entertainment, leisure and tertiary education sectors.
Frank's strengths are brand marketing and strategic thinking, and in 2017 he was appointed Chair of the Southern Cross Grammar Marketing Committee. He is an advocate for sustainable work practices and making a difference in local and global communities. He is highly involved in junior sport and held the role of President at the Caroline Springs Tennis Club from 2011 to 2015.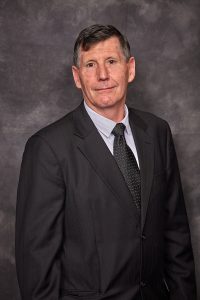 John Chambers
Board Member
John is a parent of two children at Southern Cross Grammar and a member of the School community since its inception.  He has over twenty-five years' experience in Senior Management in the International Logistics Industry, and has been a Licensed Customs Broker for over forty years.  John has also been involved in the education of Customs Brokers for twenty years.
John has experience in nonprofit organisation governance, having served seven years on the Board of Directors of the Customs Brokers and Forwarders Council of Australia (CBFCA) with four years as Victorian President, one year as Vice President and two years as Chair. In his roles within the CBFCA Board, he was required to advocate on behalf of members with Government Agencies. John received several industry awards and the Australian Biosecurity Award in 2017 from the Department of Agriculture and Water Resources.
John has experience with major import projects and other international events, where he brings a focus and commitment to tasks that he undertakes.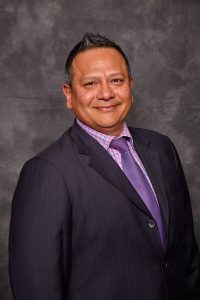 Glenn Fernandez
Board Member
Glenn's portfolio of work currently focuses on business start-up and scale-up for new arrivals with the Asylum Seeker Resource Centre. He also consults in the area of organisational and team development, and holds a number of NFP board directorships.
Glenn has developed his practice in recent years in the "for purpose" and "social enterprise" sectors after a 25+ year corporate career leading various end-to-end enterprise functions, culminating in senior strategic sales and marketing roles. Today, he enjoys bringing together the dynamic elements of enterprise and social impact to create sustainable social and economic inclusion. Specifically, Glenn's expertise lies with working with people through the uncertainty and ambiguity that comes with transformational change.
He enjoys shaping and operationalising transformative strategies with leaders and their teams. This is built on developing authentic collaborative relationships across internal and external stakeholders. Glenn has operated across small, medium and large commercial enterprise teams, specifically in trading partnerships and customer relationship management.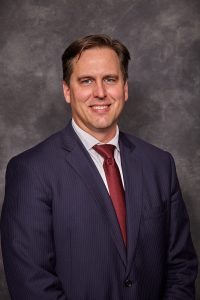 Nathan Fosnaugh
Board Member, Chair of the Education Committee
Nathan holds a Bachelor of Science in Organisational Leadership from Purdue University (USA). Over the last twenty years, he has had experience transforming, building and running scale business units within the banking and finance, manufacturing and consulting industries.
Nathan has developed a set of skills around the use of technology, process, and influence to implement sustainable improvements into businesses. In his current role as Executive Manager of Operations, Compliance and Virtual Banking at Bank of Melbourne, Nathan has overseen and managed a large portfolio of activities including: facilities management across 105 sites; recruitment; compliance; security; regulatory reporting; and cost management.
Nathan has two daughters attending Southern Cross Grammar, and over the last five years he has seen the School grow. His skills and experiences will assist in maintaining the intimacy and responsiveness of a small start-up institution, with the robust governance that is required to consistently deliver an exceptional education experience.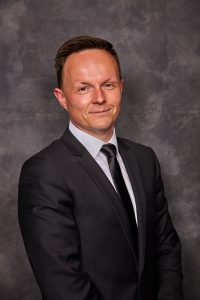 Nick Pilovski
Board Member
Nick is a parent of two children at Southern Cross Grammar. He has fifteen years' experience in the ICT, Engineering and Technical services industry, and has held roles in Program Management, Operational Management and Business Development across both the public and private sectors. Nick has worked across varying levels in organisations to drive outcomes and focus on delivering exceptional client services.
With a Master of Business, Bachelor of Science (B.S.) Engineering and Business – Mechanical Engineering and Bachelor of Business (B.B.) Computer Systems Management, Nick has been involved in many committees and working groups within the public sector.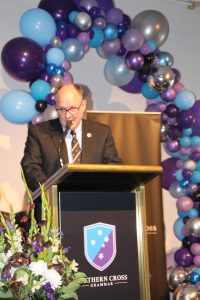 Andrew Ponsford
Foundation Principal
Prior to his appointment as the Foundation Principal of Southern Cross Grammar in January 2011, Andrew has had extensive experience as a primary and secondary school teacher. His positions have included the positions of Head of Junior School (F-6), Head of Middle School (Years 7-9) and Deputy Principal (ELC-12) across four schools within the independent education sector. Immediately prior to his appointment to Southern Cross Grammar, Andrew was the Founding Principal of another independent school.
Concurrently, he has represented the independent school sector at the state and national levels as a member of their Senior Executive for eight years between 1998 and 2004. Currently, he serves on the State Executive of AHISA (Association of Heads of Independent Schools' Association) and is the Chair of the Galway Association of Schools.
In 2005, Andrew was made a Life Member of the Independent Primary School Heads' Association of Australia. Andrew brings significant practical knowledge and strategic and operational expertise to Southern Cross Grammar.