Middle Years Education at Southern Cross Grammar is the bridge between childhood and adolescence, where students develop creative and critical thinking skills, learn how to use their strengths, and make connections in their learning. Through challenging learning experiences, students are given opportunities to excel academically and cultivate resilience.
Middle School students in Year 5 to Year 9 are offered a rigorous academic program which focuses on skill acquisition as well as a holistic development of the social and emotional brain.
All students in the Middle School study English, Mathematics, Science, Humanities, and Physical Education. Subjects such as Robotics, Forensic Science, Drama, Music, Food Technology, Digital Technologies, Mandarin Chinese and Fitness add richness to their learning program.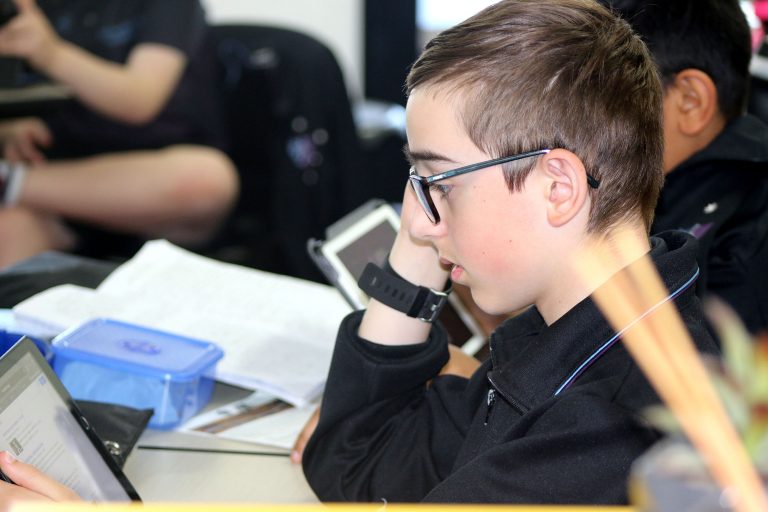 Positive Education in the Middle School aims to enhance student wellbeing through explicit instruction as well as school-wide events and practices. Students learn about emotional regulation, stress management and growth mindset thinking. They develop skill-sets which promote resilience and help them build strong, healthy relationships.
Teachers in the Middle School support students in each aspect of their lives, whether it is on the sporting field or in the classroom. The relationship between students and teachers is paramount. Middle School teachers at Southern Cross Grammar know students well and are able to guide and coach them in order to reach their potential and attain their goals.