Southern Cross Grammar (SCG) is celebrating its eighth year anniversary. Led by Principal, Mr Andrew Ponsford, in eight years, the school has welcomed:
100 staff and 680 students to the SCG community—many of whom come from different countries and speak 42 different languages
expanded to include a state-of-the-art VCE Centre, Middle School building (year 5 - Year 9) and dedicated Junior School building (Foundation - Year 4)
created a strong sense of community and
cemented its place in the western metropolitan region as a leader in education and a school of choice for families in the surrounding neighbourhoods
To celebrate eight years of SCG we have opened our archives to showcase some of our milestones since the School's 2011 opening.
2011: Southern Cross Grammar officially opened
SCG officially opened on the first day of Term 3, Wednesday 18 July 2011 with 46 students and 7 staff members. Our opening resulted from the very significant efforts of a dedicated community, determined to rise from the ashes of ICA and commence a new school. A public rally was held on the steps of parliament in November 2010 followed a few days later with a meeting with the then Minister of Education and Mr Ponsford. A community meeting in Caroline Springs in January 2011 attracted around 200 people with the Inge family (our future benefactors) also present. From this, a Formative Board was established who formally met with the Inge family who generously gave of their time, money and expertise to establish Southern Cross Grammar. Our motto of Dream, Believe, Achieve became a reality!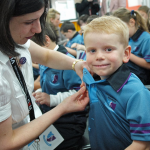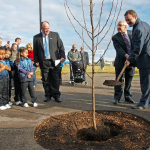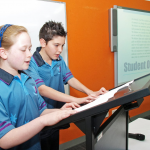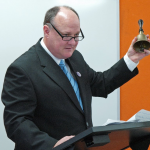 2012: We welcomed public figures to the school and celebrated our first cohort of Year 6 students
To mark SCG's first year celebrations, the former Governor of Victoria, Hon Alex Chernov AC QC, visited the school. During our all-school Assembly—which was attended by the SCG Board, Representatives of Independent Schools of Victoria (ISV) and the whole school community—Hon Chernov gave a speech and unveiled two gold plaques to commemorate SCG's first anniversary. Months later, our first cohort of Year 6 students graduated at the end of Term 4. From wearing graduation robes to having a graduation dance to listening and Mr Ponsford and Mr Sturma's remarkable speeches, the graduation night was one to remember for our staff and students. Most of the Year 6 students would later graduate from SCG in 2018 as our first group of Year 12 students.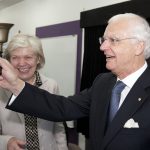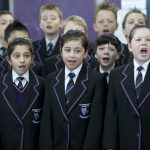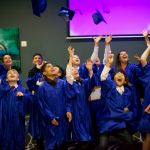 2013: We brought the school community together with our first movie night and met the Western Bulldogs' Players
What better way to bring the SCG community together than with a movie night? We held our first SCG Movie Night on 15 March 2013 and watched 'The Muppets'! With gates opening at 6.00pm, we had food vendors, student entrepreneurial stalls and children's activities to keep everyone big and small entertained. We were also privileged to have local state member, Andrew Elsbury, and former Mayor, Kathy Majdlik, at the event to present prizes.
The night was a tremendous success thanks to the hard work and enthusiasm of everyone involved in creating the event. As a result, the proceeds from the SCG Movie Night went towards:
Building a new long jump, triple jump and shot put area with a runway
Installing additional outdoor seating for students' use
Purchasing a new piano for students' music endeavours
Two months later Western Bulldogs' players Robert Murphy and Jarrad Grant visited SCG on 21 May as part of the school's Education Week celebrations.
Robert read 'Marngrook – The Long-ago Story of Aussie Rules' to the Prep to Year 2 students, while older students had the opportunity to ask the players questions about their career and education. This was especially exciting because Robert was the club captain at the time.
Robert wrote about his visit to SCG here.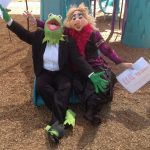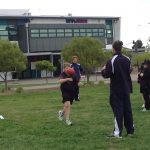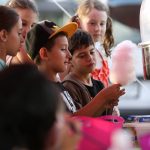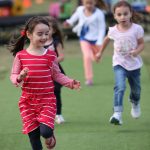 2014: We had our first school production
"Say hey! It's Prince Ali!"
2014 saw our staff, students and volunteers come together to embark on SCG's first school production: 'Disney's Aladdin JR.' on 30 October. The production was a great success and showcased the phenomenal talent of our students.
Look out for our students on your television screens and movie screens in the years to come. We have some stars in the making.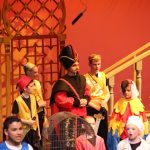 2015: Southern Cross Grammar expanded with the official opening of the Junior School and had a Southern Fiesta
We officially opened the Junior School building on the first day of Term 1 on 2 February 2015. To commemorate the special event, staff and students wrote personalised notes and attached it to blue and purple balloons before releasing them into the atmosphere. We also had a large cake to celebrate the event.
A few weeks later, we held our first Southern Fiesta event on 22 March 2015. The event was an all-day extravaganza with lots of activities for everyone. The school grounds were filled with different stalls, carnival rides, food trucks and many prizes to be won in the raffle competitions. After a close vote, Gavin Deller, a Year 6 teacher got to kiss the pig. Mr Ponsford breathed a sigh of relief.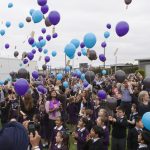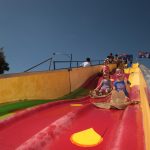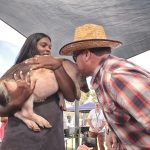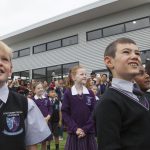 2016: We celebrated five years of Southern Cross Grammar and held our first International Camp
To celebrate SCG's fifth birthday on 18 July 2016, our students and their families gathered together to plant three Ornamental Pear trees in the Junior School Courtyard. The trees represent the three key participants in the SCG Community: students, staff and parents. Three years later, the trees have continued to provide effective shade and protection for students and staff.
During the birthday celebrations, every student planted a plant in the Junior School garden, thereby making the garden what it is today: healthy, green and prosperous. The Parents and Friends' Association also gifted the school $32,000 for a new playground in the Junior School.
2016 also marked SCG's first international camp with our Year 9 students travelling to China. The trip was a first for many of our students as they had never travelled overseas before. During their trip, students developed an understanding and empathy for different cultures. Some of the highlights from the trip included haggling with traders, seeing the spectacular lights on the Shanghai river and exploring the country's food and architecture.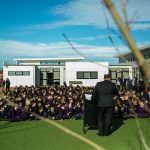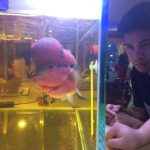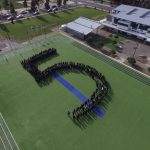 2017: Our first Senior School Students had their school formal
Welcome to Senior School. 2017 saw our first Senior School students wear their dress, suit and tie for their School Formal on 17 November. It was a memorable night with our staff feeling fortunate to be able to enjoy the company of our Senior School students and spend time with their parents at the pre-dinner drinks in a completely different way.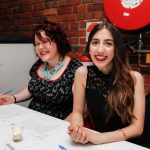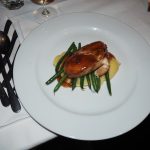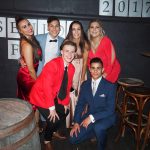 2018: We celebrated and farewelled our Year 12 students
On 16 March we reached another milestone in the growth and development of the school with the official opening of the VCE Centre. As hosts of the event, our Senior School students beamed with pride, enthusiasm and impressive confidence as they ushered in a new era of learning at SCG. The VCE's official opening also gave us the opportunity to meet and thank all the people who had made a profound commitment to the growth and development of Southern Cross Grammar. It was truly a gathering of the SCG family.
The new SCG logo was launched in conjunction with the opening of the VCE Centre. Over the years, SCG had grown and matured and we felt it was appropriate to refresh our logo to reflect our journey and to symbolise our future.
2018 was a historic moment for SCG as we welcomed and farewelled our first cohort of Year 12 students. Our students always make us proud and our first group of Year 12 students were no different. They achieved phenomenal results in their ATAR exams and VCE subjects with more than 60% of them achieving an ATAR above 70. Learn more about their 2018 VCE and ATAR achievements.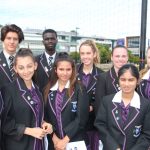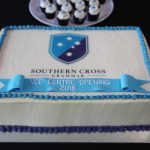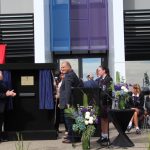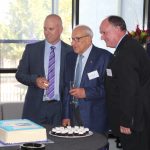 2019: Where will we be in eight years?
While eight years has flown by quickly at SCG, they have been full of highlights, excellence and the making of life-long memories with our staff, students, parents and the wider community.
We would like to say a warm thank you to everyone who has been a part of our journey since 2011. We are looking forward to achieving more milestones in the next eight years.