From Foundation to Year 4, the Junior School provides students with a welcoming environment in which they can learn and thrive, both academically and socially.
In the Junior School, we embrace our Student-Centred Vision that aims to develop our youngest students of the School into confident, active learners who thrive on challenges and the exhilaration of discovering their talents.
Our intimate setting allows every student to feel connected and to develop a sense of responsibility both to the school and the wider community.
All Junior School students study English, Mathematics, Science and Humanities, with specialist offerings such as Art, Music, Mandarin Chinese, Physical Education and Positive Education.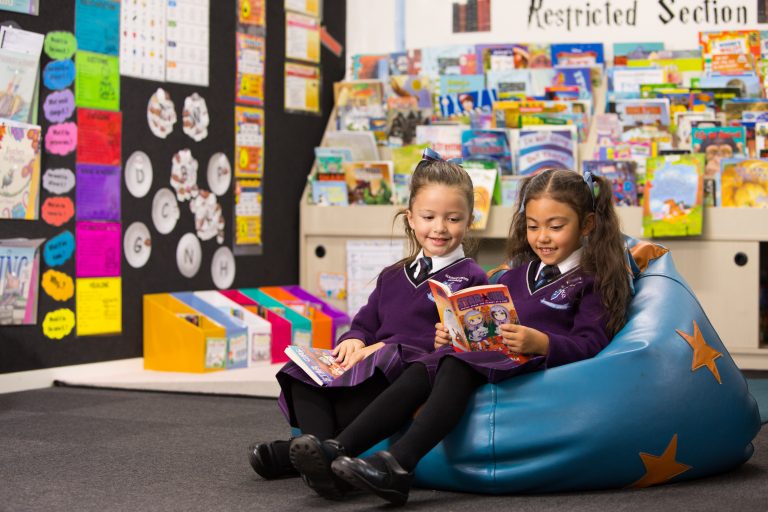 Differentiated learning opportunities enhanced through the use of technologies are provided every year to consolidate or extend learning according to their individual needs.
Teachers are passionate and work collaboratively to understand each and every child, knowing that their personal wellbeing is paramount to their academic success. In this, teachers conscientiously work towards developing students as individuals, providing them with experiences that cultivate skills for life as they look to transition to the Middle School.
Beyond the classroom, Junior School students enjoy opportunities in undertaking student leadership roles. House events and membership in music ensembles, choir and many other activities enrich their learning and development.