Launched in 2022, The Centauri Centre represents an expansion of Southern Cross Grammar's student-centred approach to providing the best facilities for students and staff to work and learn together.
Situated on the corner of Becca Way and Gourlay Road in Caroline Springs, The Centauri Centre is a modern and multipurpose building that supports our school's commitment to the creative and performing arts, and in particular, our school's interest in high performance in music.
With a significant Arts centre, 400 seat auditorium, an expansive senior centre in addition to libraries, cafes and senior classrooms, The Centauri Centre is Southern Cross Grammar's most significant step in its 10 year history. It provides a fantastic investment in our school community and a pre-tertiary environment for our VCE students, as they prepare for their bright futures beyond Southern Cross Grammar.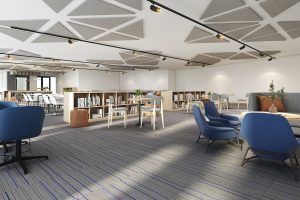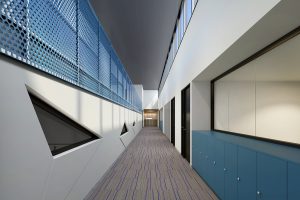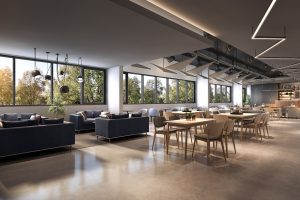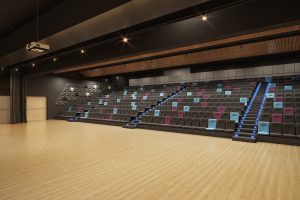 The Centauri Centre features:
A state-of-the-art Senior Centre with large VCE classrooms, a Year 12 common room and large VCE examination rooms to provide a pre-tertiary environment for our VCE students
A 400 seat auditorium and gym space for music concerts, performances, assemblies, events, and Health and Physical Education
Drama, music tutorial and workshop areas for students to learn and perform in exciting new spaces, and to be supported in their commitment to their studies
A Library and Resource Centre for students to study before and after school, and during school hours
A tertiary level Cert III compliant commercial training kitchen with an adjoining 50-seat restaurant and cafe that allows us to provide a tertiary experience of VET Cert III Kitchen and VET Cert III Hospitalities, expand our Food Technology offerings across Foundation-Year 12, and allows us to welcome families for events at our school
Alumni spaces as part of our commitment to our growing Alumni community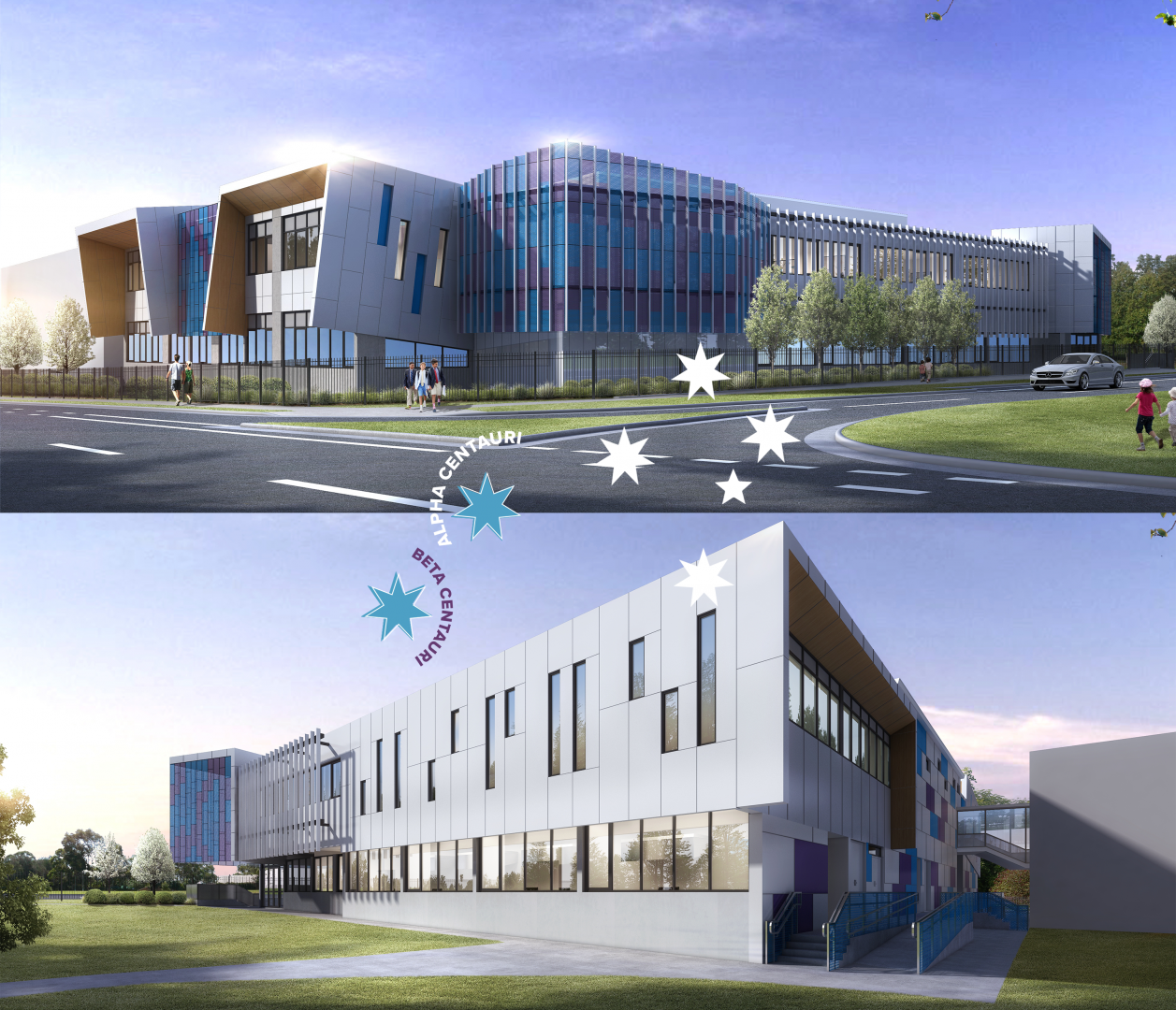 Why The Centauri Project?
The Centauri Project is named after the two prominent pointer stars that sit to the side of the Southern Cross constellation: Alpha and Beta Centauri.
Used by many communities and multiple generations over centuries to navigate a safe way forward, the dual stars represent the major gains of our new building, namely the state-of-the-art senior centre and the creative and performing arts centre.
Forming the feet of the Centaurus constellation, one of the largest and brightest constellations in the sky, the Centauri Project also lends it's name to Centaurus, named after the teacher of Hercules and other mythological heroes, we also feel The Centauri Project represents our commitment to teaching and preparing our students for the bright futures that lay before them.
A re-imagining of Southern Cross Grammar's Learning Spaces
The Centauri Centre also allows us to reimagine our current wonderful facilities and to expand our offerings in STEM, and provide expansive homes for our Year 7-9 students including hubs and kitchen facilities.
With the recent expansion of the Junior School and the addition of the Learning Resource Centre, along with the sport science centre and upgrades of our laboratories ready for 2021, Southern Cross Grammar is poised for an era of confidence and high performance.
The Centauri Project's Journey